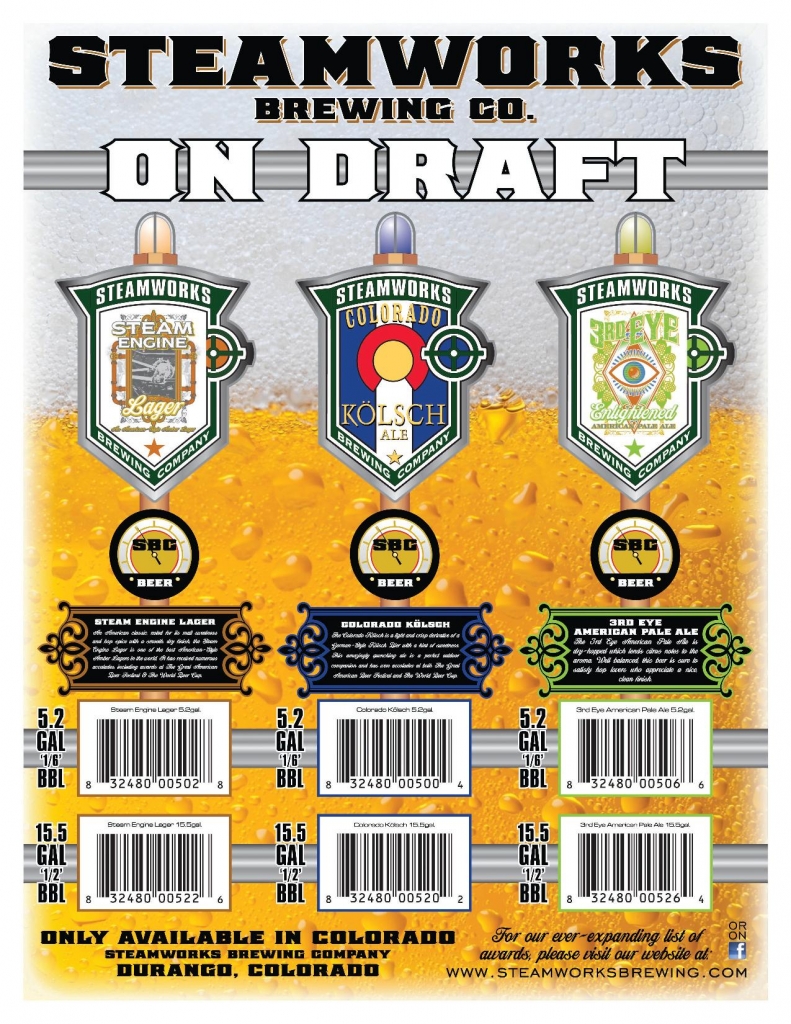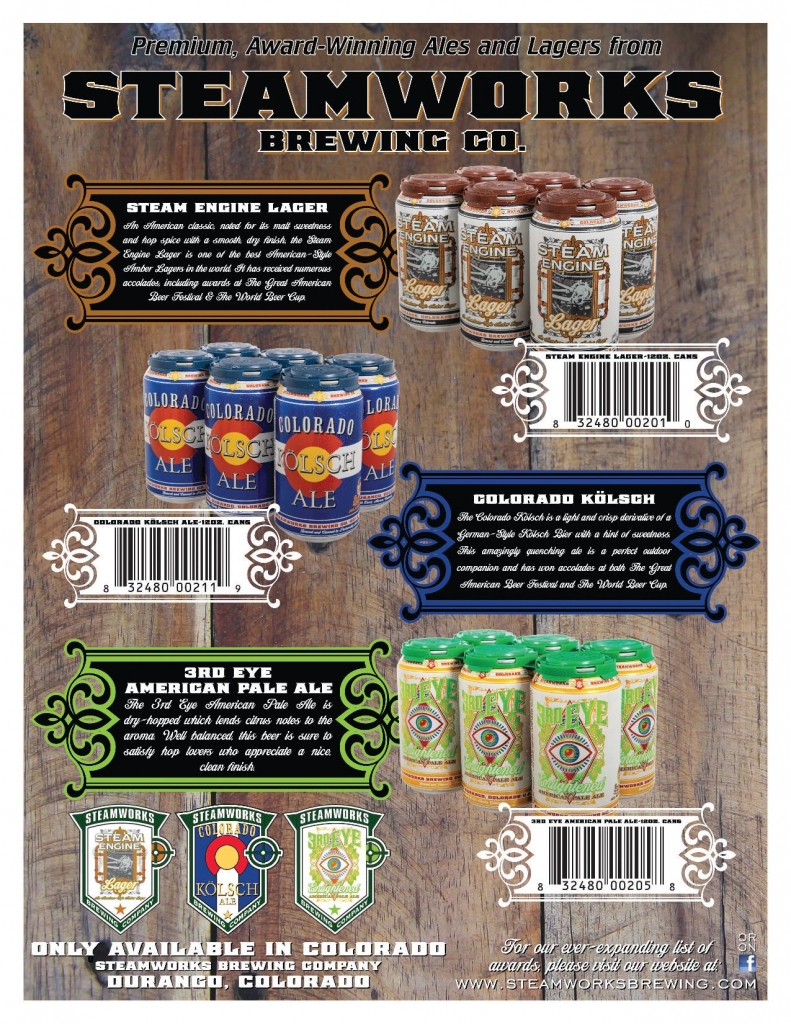 Premium, Award-Winning Ales and Lagers from Steamworks Brewing Company!
Try one of our award winning brews at our restaurant in Durango or  at your favorite liquor store.
Steam Engine Lager
An American classic, noted for its malt sweetness and hop spice with a smooth, dry finish, the Steam Engine Lager is arguably the best American-style amber lager in the world. It has received numerous accolades, including awards at The Great American Beer Festival and The World Beer Cup.
Third Eye Pale Ale
The Third Eye, An American Pale Ale, is dry-hopped which lends citrus notes to the aroma. Well balanced, this beer is sure to satisfy hop lovers who appreciate a nice, clean finish!
 Colorado Kolsch Ale
Colorado Kolsch has earned two silver medals at the Great American Beer Festival and another silver medal at the Word Beer Cup. It is a light and crisp derivative of German-style Kolsch bier with a hint of sweetness. This quenching ale is a perfect outdoor companion!